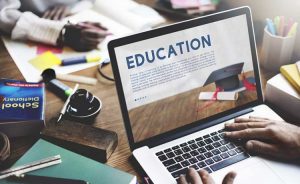 Education is one of the key sections employers pay attention to on the resume. This section lets your employers know of your background and how well you may fit the role. If your education section is pertinent to the qualifications of the job, this may immediately set you apart from other candidates.
Information You Should Provide
The name of your school
The location of your school (City, State (2 letter abbreviation)
The degree you obtained (if applicable)
The field of study
The graduation year
The GPA (may consider not including if it is below 3.4)
The honors, awards, academic recognition, coursework, activities or other achievements obtained during your education
The education sections is USUALLY the shortest section. We recommend you to keep it around 15-30 words.
KEY TIP:
If you are a recent graduate, your education section should be accentuated since that contains the bulk of your experience. You should place the education section in a prominent place such as at the top of your resume.
If you have been in the workforce for some time, the education section would preferably go below professional experience and would be short. This is because, employers wold be more interested in the work you have done for previous companies.
How to List Completed Education
Recent Graduate(1-5 years)
Because you are a recent graduate, it is acceptable for the education section to come first. You can include the dates of attendance, honors received as well as GPA. If you have attended m ore than one school, list the most prominent one first.
University of X, 20XX-20XX
Bachelor of X in X
X Certificate
X Honor
Experienced Professional (5+ years of experience)
Because you have experience in the workforce, your education section should be below your professional experience. You can remove specific details about your education section such as GPA or attendance dates since you want to accumulate the majority of interest towards your real life experience. However, if you have your Masters or PHD, include those in rank of level.
X Graduate School of Management | City, State
Master's of Business Administration (MBA)
University of X | City, State
Bachelors of X in X
How to List Incomplete or In-Progress Education
In-Progress Education
Even if you are not finished with your degree, employers are still interested in what you are studying and specific coursework or special recognition relevant to the job. If you are still a student, the education section should go right below your contact information.
University of X | City, State
Expected Graduation Date Month 20XX
Coursework:
Honors:
Incomplete Education
If you have incomplete education, you can still list the coursework you have completed.
University of X | City, State
Completed Coursework: X, X, X
For your education section, be honest and strategic about your content. Include important pieces of your ongoing or completed education that you know are relevant to the job position.